While dark hair can look rich and sultry, only blonde hair has the power to convey energy, youth, and fun in such an incredible way. Light, bright and gorgeous, blonde hair is a tempting colour that most women try at least once in their lives. These days, thanks to some incredible advances in hair colouring, going blonde needn't be scary. All you need to do is find the right shade of blonde to suit you and you'll be looking like a bombshell before you know it.
Related: How to Get Platinum Blonde Hair in 6 Easy Steps
Light Blonde Hair Colours
Perfect for ladies who were born blonde, light blonde colours can be soft, feminine, and striking all at once. If you have fair skin and light coloured eyes, such as blue or green, these shades will most likely hit your sweet spot.
1. Platinum Blonde Hair
Platinum blonde is one of the lightest shades of blonde possible and looks best on fair skin tones and some medium skin tones with a yellowish tint. The colour also looks particularly striking when paired with bright blue eyes to create an "icy" effect. Made iconic by Marilyn Monroe, this unique hue is a perfect bombshell blonde colour but can also work well with edgy, modern styles.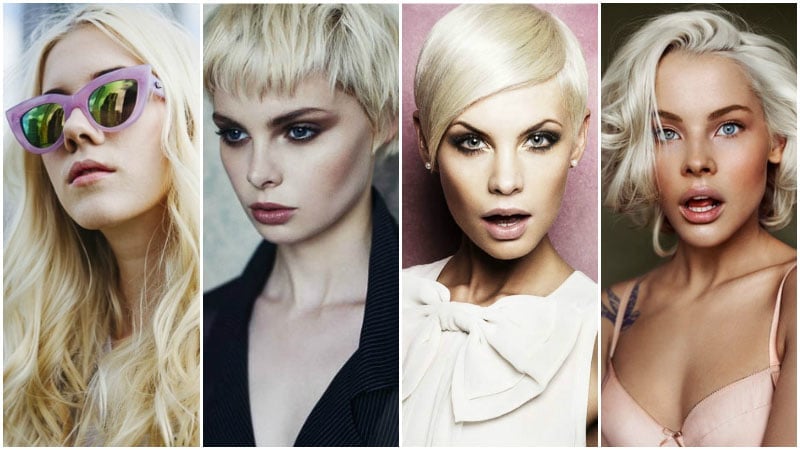 2. Ash Blonde Hair
Sort of like a cool shade of platinum, ash blonde is a whiter blonde hue that features a grey or ash coloured tint. This light hair colour looks best with light complexions and light eye colours, such as blue, green, and light hazel. If you've already got light blonde hair, you can quickly achieve this look through balayage. For those with darker hair, the transition may take longer but you have the option of leaving your roots dark to add dimension.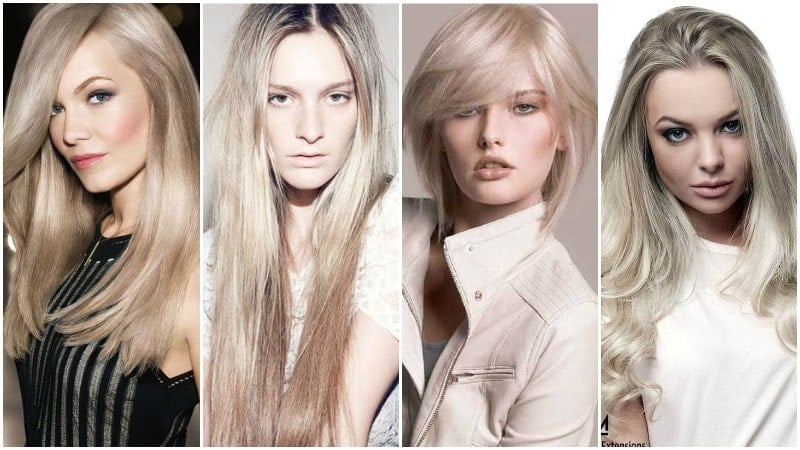 3. Silver Blonde Hair
Silver blonde hair colours are cool, edgy, and modern. Like a dramatic version of ash blonde, silver blonde is perfect for when you want a striking look that's sure to grab attention. The daring tone best complements light complexions with blue or green eyes. If you have a medium to dark complexion or brown eyes, however, consider trying this look with some subtle darker blonde tones mixed in.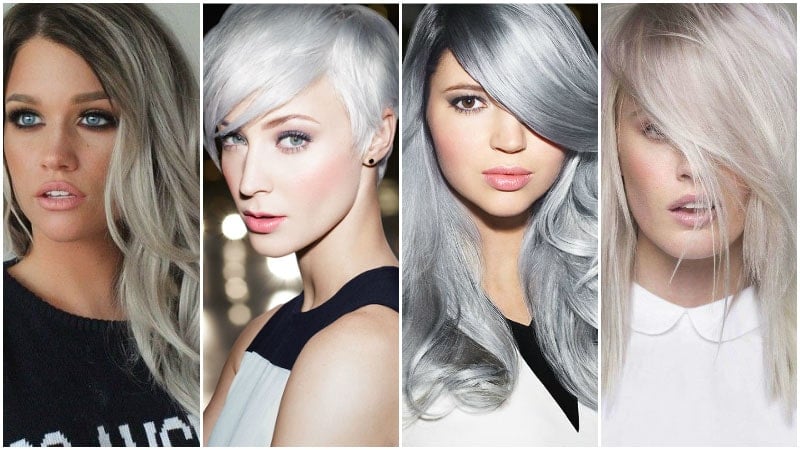 4. Natural Blonde Hair
Natural blonde hair is designed to look like you were born with it. Also known as "baby blonde", this look is best achieved with a mixture of highlights and lowlights all around the same tone. For this look to work, you want the change in colour to blend seamlessly and be hardly noticeable. Natural blonde can work on any skin tone as long as you choose the right shades. For fair skin, choose lighter tones, and for darker complexions, choose deeper hues.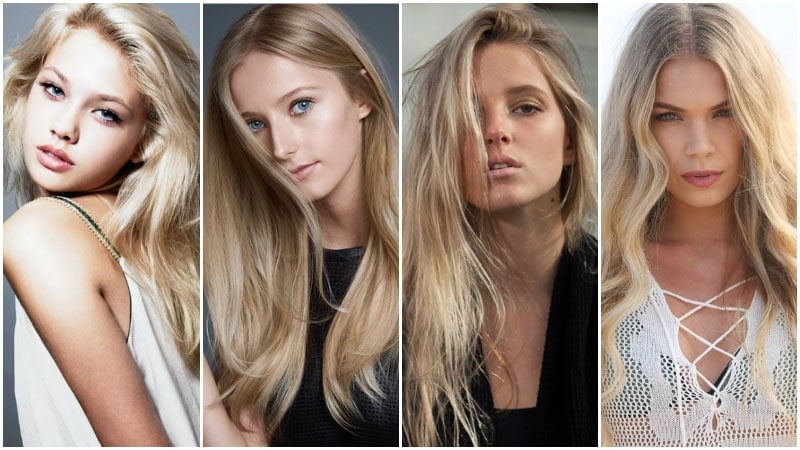 Medium Blonde Hair
While light blonde colours can often wash out medium skin tones, medium blonde colours provide a great option. Light enough to be undoubtedly blonde, but dark enough to provide a complimentary contrast to your skin, medium blonde hues are perfect for tanned ladies and those with reddish undertones.
5. Dirty Blonde Hair
Dirty blonde hair is a medium-toned shade of blonde with wheat or "dirt" hues blended throughout. The colour is perfect for light to medium skin tones and has a gorgeous natural appeal. While the hue can work well with any eye colour, it's a particularly good option for ladies with hazel or brown eyes